This wooden chopping block or snack board is a beautiful piece of wood in itself. What makes it even better is that we can engrave this cutting board with your own text in 3 easy steps: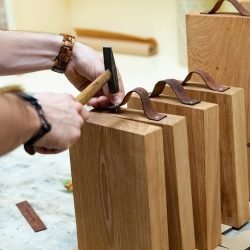 1. Choose your board
Choose from a chopping block available in two sizes or a snack board - also available in two sizes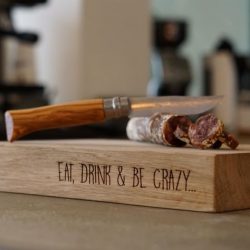 Add your own text
Are you going for a name, quote or a cool text?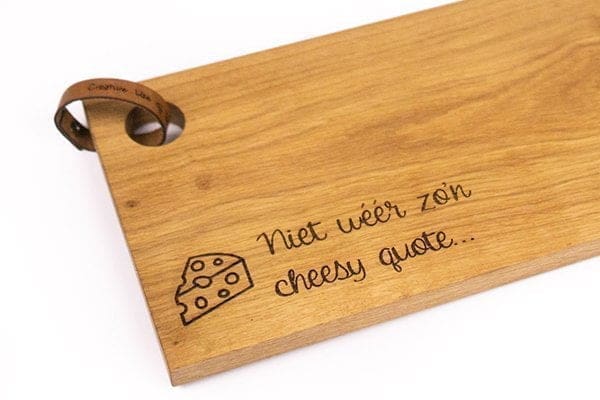 Complete it with cool images
Choose from icons, images and designs