A unique gift for yourself or someone else. The leather notebooks can be personalized with a quote, text or image.
Which notebook will you choose?
Choose the color and add your own logo, image or text.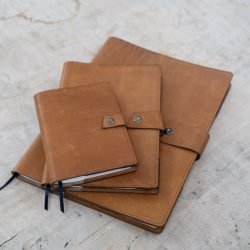 Three sizes
Choose from an A6, A5, or A4 format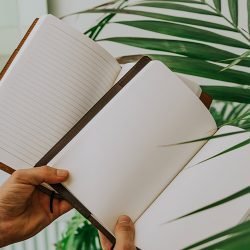 Blank or lined
Are you going for blank or lined paper?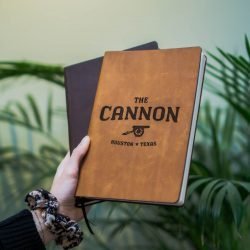 Your own logo
Put your logo or image on the notebook
"Super happy with this beautiful leather notebook. Everything is right. The finish is sleek and the possibilities endless, even with a pear as an image.

The scent of fresh leather completes the experience. As far as I am concerned, a great gift that pleases (almost) all senses. "
Lidewij
"For my company Bloei !, I entrust the most beautiful inspiration to this cool book.

Gift to myself when my own book Colors of Happiness came out. Now I give it to others as a gift "
Anne-Lies | Bloom!
www.bloei.biz
"CUT zone

I work a lot and I take a lot of notes.
Always with fountain pen and in a nice booklet.
So the leather notebook was a logical and very sweet Father's Day gift from my wife. There was even text lasered into it!

"Paper is patient, your wife is not. X"

Ok honey, thanks eh. "
Klaas Dijkhoff
VVD party chairman