How do you make your personal serving board?
Want to know more about the cutting board?
Your design
Material
Format
Your design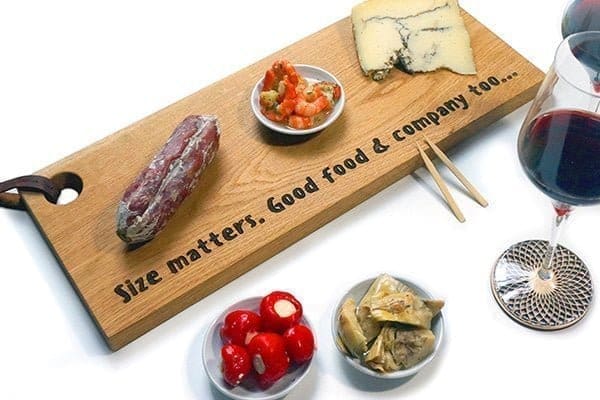 This wooden chopping block or snack board is a beautiful piece of wood in itself. What makes it even better is that we can engrave this cutting board with your own text! And that makes it a unique gift… For example, consider the following occasions:
A friend invites you for a drink and you want to give an appropriate gift with a nice text.
A colleague leaves your team and you want to give a nice memento with all colleagues? Good idea. Come up with a catchy text or have the names of colleagues engraved on it …
You have to go to a wedding and can't come up with a gift? Then give a snack board with engraved text. The bridal couple can often think back to their wedding day when a tasty snack is served. Guaranteed success.
Material
Format
Check out our other products