How do you make your personal serving board?
More information about the tapas board
Your design
Material
Format
Your design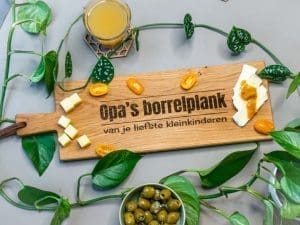 You can make this wooden tapas board unique with your own design!
For example, you can put a sweet message on it to encourage someone, your own name or a beautiful illustration. There is Choose from all kinds of fonts, shapes and images, with which you can make your own personalized design. With our design tool it is very easy!
Material
Format
Check out our other products