A beautiful text, or inspiring quote or a name. The wooden text, designed by yourself, is a real eye-catcher in your room, with a personal, unique value.
Would you like to know more about the wall texts?
Your design
Material
Confirmation
Your design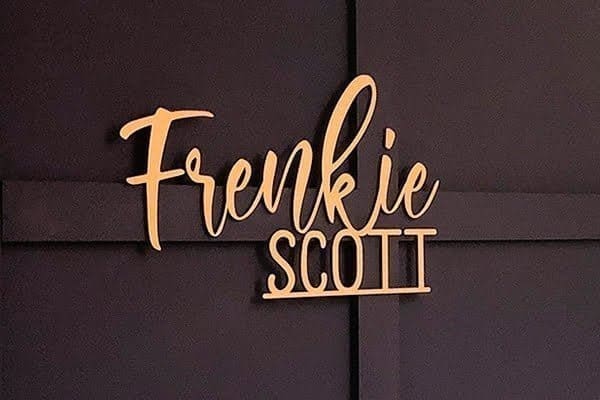 Design your own unique wooden text or name on the wall. With our design tool you can easily choose different fonts and you can also adjust the size of the wooden text. You quickly make a children's room unique with wooden letters on the wall or on the box. Choose a nice saying or the name of your child or another nice word. Do you want a beautifully handwritten decorative letter, or do you prefer a sleek font?
It is also possible to laser your own font, logo or design. Send us an email for this. Then we make an example of your design.
Material
Confirmation