Wooden cutting board
from €27,00
This wooden chopping block is a unique gift for yourself or someone else. Use it as a chopping block, cutting board, or serving board and make it unique by engraving your own name, initials or a nice quote on the side.
Made from a unique piece of solid oak, an eye-catcher for everyone's kitchen!
Description
Een massief eikenhouten hakblok
Dit houten hakblok leeft, het is duurzaam en wordt door het gebruik steeds mooier en persoonlijker. Gebruik het als hakblok, serveerplank of dienblad en maak het hakblok uniek met een mooie gegraveerde tekst of quote.
De blokken zijn gemaakt uit unieke stukken massief eiken waardoor ze echt karakter krijgen. Door de olie komen de nerven nog meer naar voren, het is een echte eyecatcher voor jouw keuken!
De hakblokken zijn in twee maten leverbaar: klein (+/- 26,5 x 16,5 x 4 cm) en groot (+/- 37 x 16,5 x 4 cm). Elke snijplank wordt in onze werkplaats handgemaakt uit een uniek stuk massief eikenhout, ze kunnen daarom iets verschillen in afmeting, kleur en structuur. De blokken zijn behandeld met voedsel-veilige olie, waardoor je er gerust voedsel op kunt snijden of presenteren. Ze zijn voorzien van een echt leren handvat. Het leer is uitgesneden met onze lasersnijder en is zacht, soepel en mooi afgewerkt. De combinatie van hout en leer geeft de planken een warme professionele uitstraling, ze passen perfect in elke keuken en op elke tafel!
Leuk om te geven
We kunnen speciaal voor jou een unieke persoonlijke tekst op de zijkant van de hakblokken graveren met onze lasergraveermachine. Dat kan een naam, initialen of een persoonlijke quote zijn.
De toevoeging van een persoonlijke gravering maakt dit hakblok een uniek geschenk voor bijvoorbeeld vaderdag, een verjaardag of een huwelijk. Wat is er mooier dan een persoonlijk cadeau te geven aan een echte 'foodie'? Met onze ontwerp tool kun je je eigen tekst invoeren en kiezen welk lettertype je wilt.
Disclaimer: De afbeelding van het hakblok op deze pagina is slechts een voorbeeld. Wij zullen ons uiterste best doen om jouw ontwerp zo goed mogelijk tot zijn recht te laten komen, maar willen je er op wijzen dat een custom product niet retourneerbaar is op grond van ontevredenheid over je eigen ontwerp.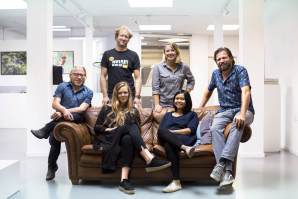 Do you have questions?
We are ready for you!
We want to take away all your worries and therefore answer your questions with love and pleasure. With our many years of experience, we know exactly what is possible.
Contact
Meest gestelde vragen