How do you make your personal serving board?
Learn more about the snack board
Your design
Material
Format
Your design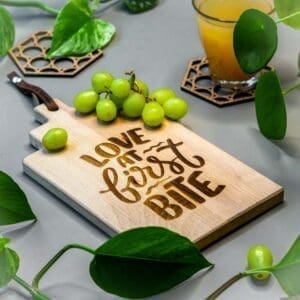 This small sized snack board is ideal as a cheese board for yourself, make it personal! With the online design tool you can make all your design ideas a reality. Put your own name on it, a nice quote or even an image.
By adding a personal text, this snack board is not only fun for yourself, but also perfect to give as a gift!
Material
Format
Check out our other products