Curious what the world map looks like on your wall?
How nice that you want a wooden world map on your wall! Difficult though, which wood type or size you should choose. We're going to give you a hand!
Send a photo of your wall and let us know which map (s) you are interested in. Then we make a projection of the world map on your wall. This way you get a good idea of what it would look like!
You will receive the projection within three working days.
Curious about the type of wood? Then you can also order our free wood samples.
What do we need?

Size of your wall

The format of the map you want to project

The type of wood you want to compare

Photo taken straight from the wall, not from an angle

Size of an object in the photo, for example cushion of the sofa. This way we can better estimate the size of the world map.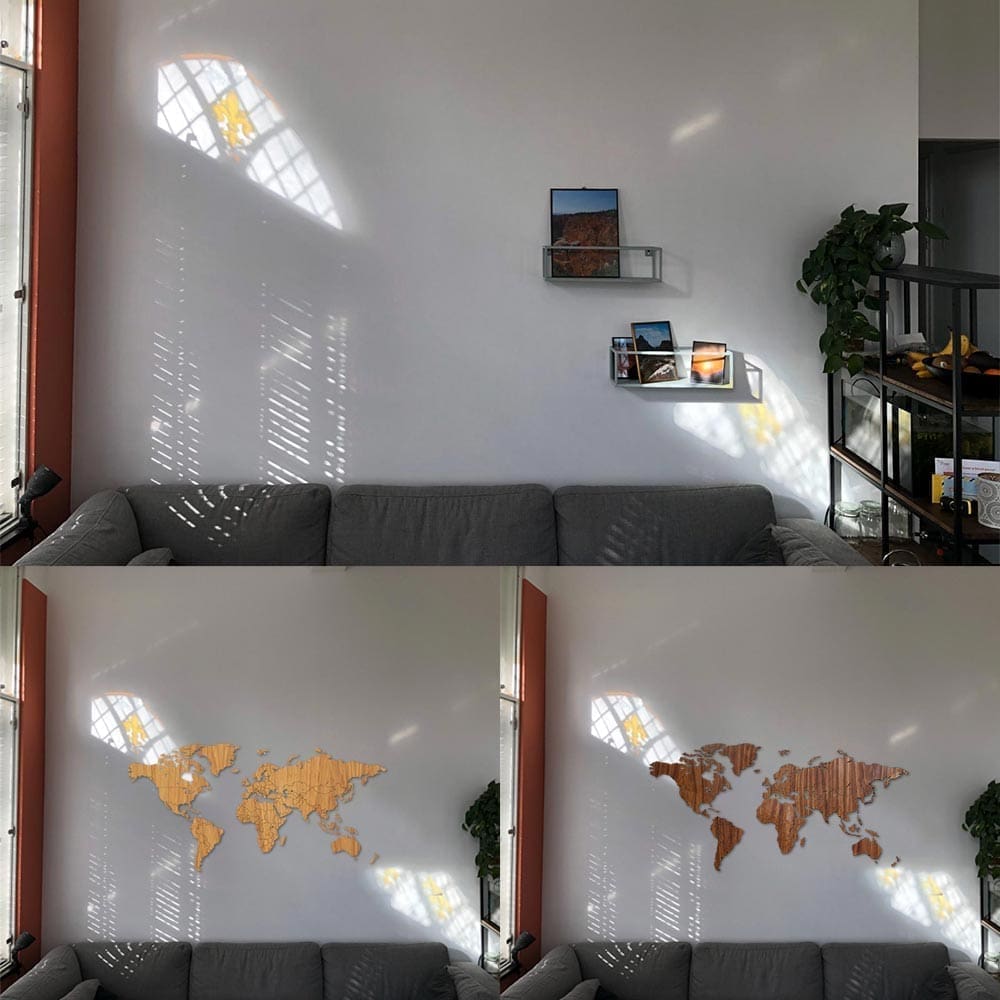 Project a world map
Free wood samples
You can already picture it in front of you, a bamboo wooden world map on your wall! But now you are faced with a difficult choice: which type of wood looks best? Are you unsure about which type of wood fits best in your living room? Order our free wood samples.