Personalized corporate gifts
Browse our assortment of the finest personalized corporate gifts and business gifts.
Make your customers, employees or associates feel appreciated with a personalized product. Add your company logo, quote or message and create a keepsake forever.
Customized engraved promotional gifts
Show appreciation for your employees with personalized promotional gifts. Engraved with your own company logo, slogan or name. Based on your specific needs and desired quantities, we can offer a customized quote.
Please email us at info@creativeuseoftechnology.com or call 076 750 4146. We will get back to you as soon as possible.
Make your employees and associates happy with engraved products made of wood or leather
Create Christmas hampers with an original and personal message
Traditionally, the end of a calendar year is the occasion to thank staff for their efforts. This is often done at the Christmas party in the form of a Christmas package or Christmas gift. Together we can look for original Christmas hampers or personalized business gifts for your employees or customers. For all the products below, we have a very unique way to personalize the product itself. Make it unforgettable with your own message.
Personalized with own logo and message
Quality business gifts for any company
Sustainable products made of leather or wood
Personalized corporate gifts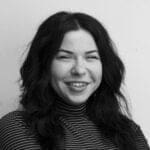 Do you have questions about our products or custom orders? Call us or fill in the form. We will be happy to answer your questions.
Based on your specific wishes and desired quantities, we can offer a tailor-made offer. With our years of experience we can tell you exactly what is possible.
Call: 076 750 4146
Email: info@creativeuseoftechnology.com
Kind regards,
Dana from Creative Use of Technology