Want to know more about the wooden world map?
Assemble
Location markers
Borders
Wood finish
Assemble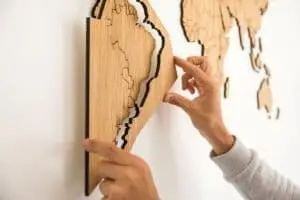 But how do I hang up the worldmap? Do I have to find out everything myself? No, we have thought of that! In addition to the black wooden world map, we also send the corresponding fitting pieces and a clear manual. With this manual and fitting pieces you can easily position the world map flawlessly on the wall step by step. The double-sided tape can be attached to almost any surface. It is a matter of removing the foil from the double-sided tape and sticking it to the wall. If you want to get a bit of an idea of how that works, watch our video.
Location markers
Borders
Wood finish
Easy to hang. Watch the instruction video
Which black wooden world map are you going for - Antarctica or Mercator?
You can project the world on a map in different ways. There are 2 versions of the world map, the so-called Antarctica and the Mercator projection.
The Antarctica projection is a bit wider and more stretched, the Mercator projection is a bit higher and less stretched and has more detail.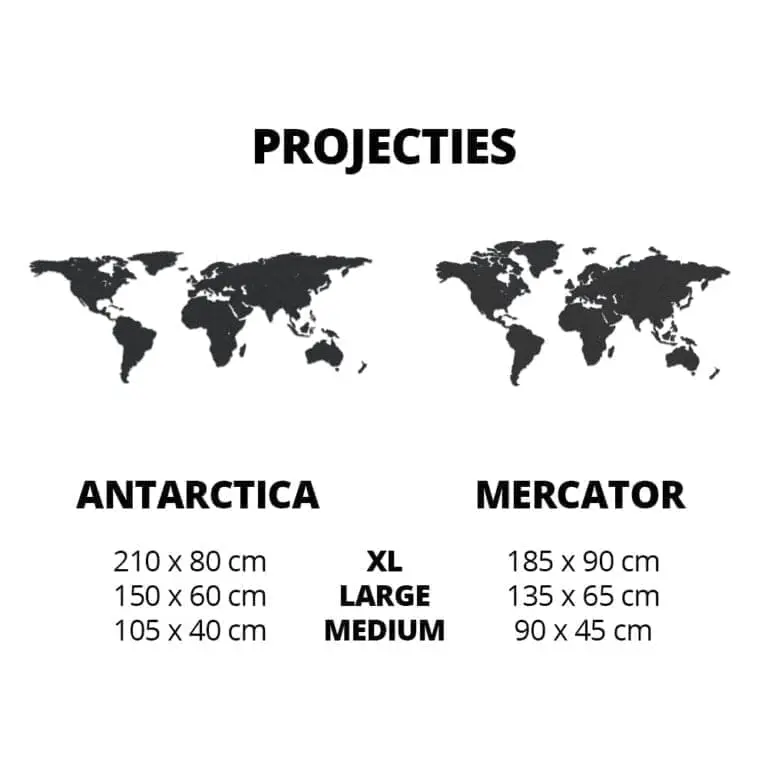 Check out our other world maps
With every purchase on our website you help plant a tree and restore the outdated forests in the Netherlands and abroad. Together with Trees for All, we plant half of your trees in the Netherlands and the other half in one of our international forest projects. Together we make the world green again!