Wooden guestbook with engraving
He will certainly impress you with our tailor-made guestbook. The wooden cover is fully designable, including illustrations, on which you can engrave your own names and wedding date (or any other text).
How do you create your personal guestbook?
Your design
Format
Material
Your design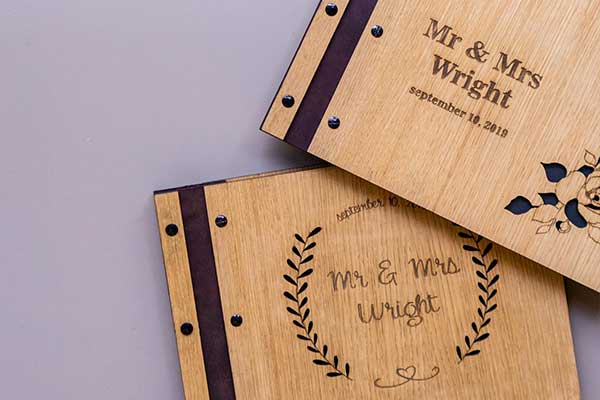 Within our design tool you have all the options to design your own personal wooden guestbook. You can use various illustrations and different fonts.
Do you really want a completely custom cover with your own illustrations and layout? Or do you want parts cut out of the cover? That is also possible ! Please contact us and tell us what your ideas are. You can also ask a question via Whatsapp!
Format
Material