Give your family and friends personal attention with a personalized gift. Add your own text or a fun quote with image and create a beautiful keepsake.
We have many personalized products that are remembered and cherished. Design your own product with an appropriate text and image and let us engrave it for you. Thus, make your gift truly unique and personal.
With every purchase on our website you help plant a tree and restore the outdated forests in the Netherlands and abroad. Together with Trees for All, we plant half of your trees in the Netherlands and the other half in one of our international forest projects. Together we make the world green again!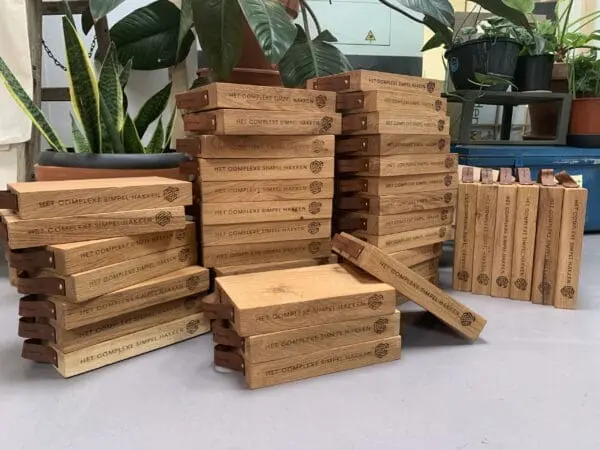 Original promotional gifts
We make original gifts for your relations and staff. With our laser cutter we can add a personal message or logo. This way you make a lasting memory.
"The world map is a real eye-catcher. Apart from being super happy with it myself, it's also nice that a lot of people who come to our house think it's really cool!".
"Our bucket list says that we want to see every country on earth, let's see if we can do it. Namibia is definitely at the top of our list 🧡 The world map is from @creativeuseoftechnology. It's made of wood and you can pin the places you've been to, that's so cool! 😍 "